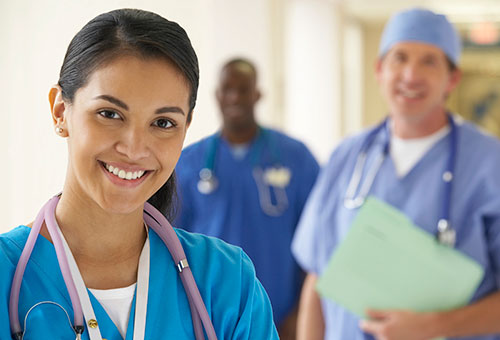 Prepares learners for entry-level employment as assistants to a licensed nurse in a hospital, nursing home, home health agency or community-based residential facility. Covers simple nursing tasks such as bathing and feeding patients, making beds and taking vital signs. FVTC's Nursing Assistant program is approved by the Wisconsin Department of Health Services. In order to complete the course you need to participate in a clinical experience. All clinical agencies require completion of a background check and specific health requirements. This information needs to be sent to the agency prior to the class starting. To make it easier to fulfill these requirements, we've grouped them into two steps. **Prior to class registration, you will need to complete this pre-application process. ** Classes fill quickly, so get started soon. [Learn more about the program and start the pre-application process.](www.fvtc.edu/program/health-science/30-543-1/nursing-assistant)
Sorry, no results were found. Please check back later.
No more results.
For additional non-credit classes online, visit ED2Go.
(These classes are provided by FVTC in partnership with Ed2Go.)
Explore ed2go options